December Quarterly Reports highlight a bumper year
Calendar year 2021 saw exceptional returns for the InvestSMART Diversified Portfolios. Portfolio Manager, Evan Lucas, goes through the highlights of the portfolios for 2021.
Putting it simply, 2021 was a big year for equity markets.
Our Australian shares holding, iShare's IOZ returned 17.1% and our core international holding, Vanguard's VGS returning an eye-watering 29.6%. This resulted in the InvestSMART Diversified Portfolios having their best calendar year on record, with the InvestSMART High Growth Portfolio leading the way returning 19.66%. The table below highlights the returns for all InvestSMART Portfolios.
Strong returns aside, it was a big year for the InvestSMART Professionally Managed Account (PMA) platform. The PMA became fully digital with all account functions now available online. Optional two factor authentication introduced for added account security and the introduction of the InvestSMART Ethical Growth Portfolio.
But the biggest launch of 2021 was the InvestSMART Fundlater service which is designed to help investors get into the market through a non-recourse loan repaid over a number of instalments. What's been great to see is the children of many investors getting started on the right foot with a diversified portfolio.
Finally, we invite you us for our first webinar of 2022, conveniently on the 2nd of the 2nd. We'll be covering off the portfolios, answering your questions and talking about building a foolproof long-term investment plan.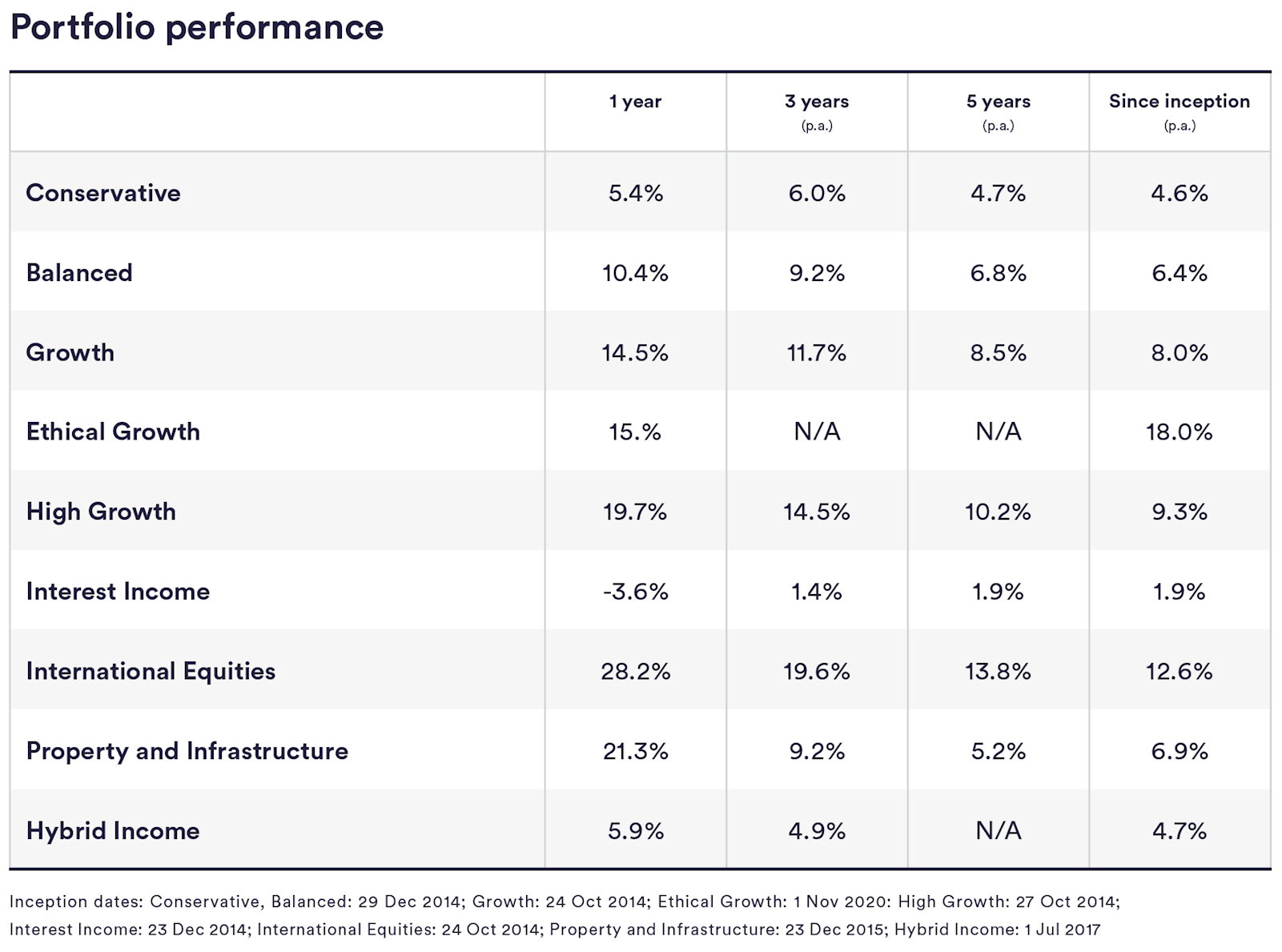 International Equities Portfolio
Property and Infrastructure Portfolio