Who we are
InvestSMART is your online financial advisor built for people who refuse to pay high fees for underwhelming performance. People who demand better. People like you.
Simple investing for everyone
At the heart of everything we do, our purpose is to make investing rewarding, accessible and affordable by employing smart technology and even smarter people.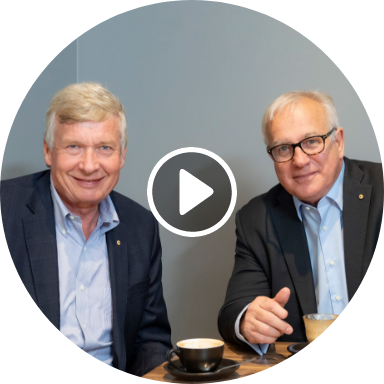 Our investment
philosophy
Technology driven
Systematic analysis of data to invest across Aussie shares, global shares, bonds & infrastructure.
---
Fee conscious
Manage investors money at the lowest fees possible to improve investment returns.
---
No conflicts
Take no kickbacks or fees from any 3rd party providers. We only work in our clients' best interests.
Our investment committee
The primary role of our Committee is to oversee the general management and ongoing monitoring of our investment solutions and investment strategies.
Trusted by thousands of Australians
Michael, Sydney
"After using the InvestSMART compare your funds tools, I realised I was paying high fees for under market performance. InvestSMART's simple capped fees appealed to me, no matter how big my investments grow I will never pay them more than $451 per year. Their performance has been great and the reporting is very good and frequent."
Neil, Brisbane
"I did a lot of research and compared other firms before choosing the InvestSMART "capped fee portfolio". This feature provides me with the certainty of both knowing my account will not be drained by additional fees found in the fine print. I have only been with InvestSmart a few months and am pleased with the above average personal customer service, ease in accessing the on-line information and the performance of my investment."
Stephen, Adelaide
"On the face of it, 1-2% investment management fees doesn't seem like a large amount, but when calculating the total impact on my returns over time, it clearly has a significant negative impact. With that in mind, I've transitioned to InvestSMART capped fee products to minimise investment costs, which will significantly improve my returns when compared to my previous investments. I'm extremely happy with the transparency and information available on the portfolios, but possibly the biggest appeal to me with investing with InvestSMART has been the responsiveness and willingness of the team to assist with questions I've had. I'd happily recommend InvestSMART to others."
Nicky, Sydney
"InvestSMART has helped me get started with investing, learn about the importance of diversification and make more informed decisions. The free portfolio manager is great for me to keep track of all my investments."
Previous
Next