Paul's Insights
About Paul Clitheroe, AM
Chairman – InvestSMART Group Limited
Paul has 37 years of investment experience and is regarded as one of Australia's leading 'money' experts. From 1993 to 2002, Paul hosted the popular Channel 9 program Money and now currently writes for newspapers across Australia along with frequent appearances as a guest expert on Australia's major television and radio networks.
Paul was appointed Director and Chairman in 2014, is Chair of the Investment Committee and along with the Board of Directors & management, is actively involved in defining the company's strategic direction.
Paul is Chairman of The Australian Government Financial Literacy Board and Money Magazine. He also holds the Chair of Financial Literacy at Macquarie University.
Latest Insights
Investment is a very personal thing. At the end of the day, you need to do it your way.
Developing financial literacy among women is a key priority.
June is always a busy month for investors, but this one has plenty of complexity.
It is really interesting to see the US Dow Jones at over 20000.
As Chairman of InvestSMART, I wanted to wish you a Happy New Year and share a few 'money' thoughts for 2017 and beyond.
Latest Videos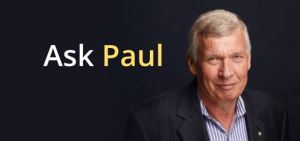 Find out why InvestSMART Chairman, Paul Clitheroe, invests in the InvestSMART Australian Small Companies Fund