Steve Sammartino
Technology Commentator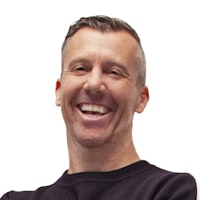 Steve is Australia's leading futurist. He's the author of two books on disruptive technology: The Great Fragmentation and The Lessons School Forgot; both with multiple language translations. He has an incredible ability to make sense of how emerging technology applies to industry. He delivered keynote speeches to over 100,000 people last year.
A media commentator, Steve is a regular on the ABC, the in-house Futurist for 2GB and 3AW and regularly appears on National News. He has featured on the BBC, The Smithsonian Institute, The Discovery Channel, Mashable, Wired, and has had his projects feature in major documentary films.
Steve has an economics background and has worked in Fortune 500 firms Kimberly Clark, Proctor & Gamble, CUB, Kraft, WPP. He launched one of the first 'Sharing Economy' startups Rentoid.com, as recognised by Forbes magazine. Steve had a successful exit selling the startup to a public company. He now invests in emerging technologies and advises global corporations on future proof technology strategy.
Steve has a number of technology world firsts and viral videos to his name including building a full-size driveable Lego car from 500,000 pieces which has 10 million views on Youtube and was a global news story.