Steve Sammartino
Technology Commentator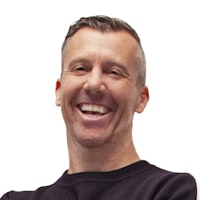 Steve is Australia's leading futurist, the host of Channel 9's The Rebound and author of two books on disruptive technology: "The Great Fragmentation" and "The Lessons School Forgot".
Steve has delivered keynote speeches to over 500,000 people across 40 countries and is a technology commentator for the ABC. He has been featured on the BBC, The Smithsonian Institute, The Discovery Channel, Mashable and Wired.
The co-founder of Macro3D, an AI & robotics-focused construction company, Steve has built and sold a number of software firms. He is currently on the board of the NSW Treasury Innovation & Productivity Council and advises a number of ASX top 30 firms on technology strategy.