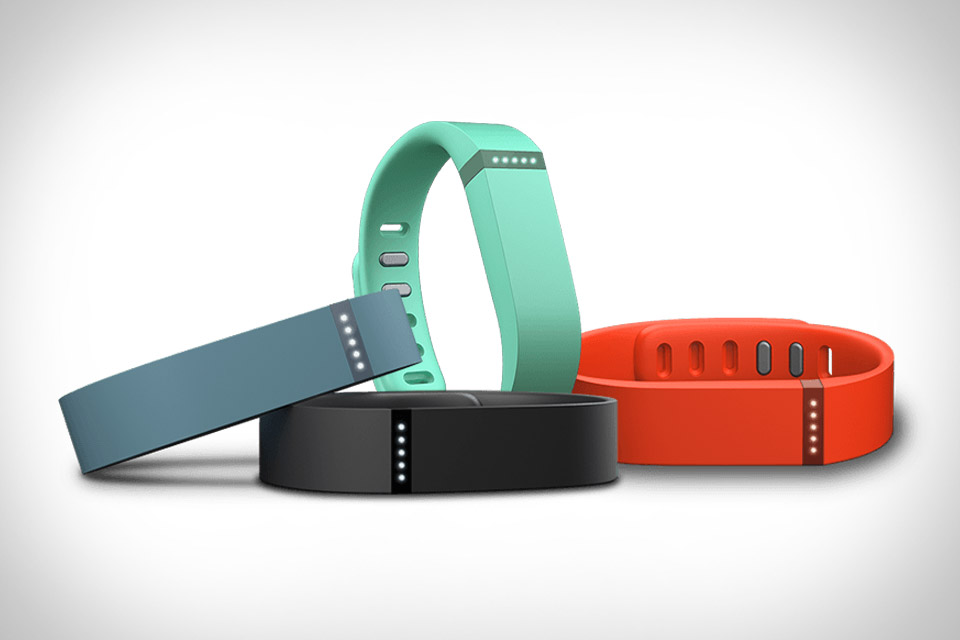 The internet age has brought with it a sedentary lifestyle which makes it disturbingly easy for information workers to go an entire day without walking any further than the bathroom and the coffee machine – which you can usually do as a round trip to cut down on travel time. It gets worse if, like me, you work from home and your daily commute consists of stumbling from the bedroom to the dining room table via the kitchen.
The rise of fitness monitors such as the FitBit has seen pasty, portly desk jockeys suddenly pay more attention to how far they walk each day. Basic pedometers have been around for decades, but it took Bluetooth support and social media bragging rights to grab the attention of the digerati.
It was the great philosopher-turned-musician David Lee Roth who once said; "I used to jog, but the ice cubes kept falling out of my glass". These profound words from a spandex-clad rock god pretty much sum up my approach to personal fitness.
My several attempts to get into a regular walking routine with the RunKeeper app have failed miserably. I've also spent time with the Weight Watchers app and, although I didn't get far, I've seen it produce great results for others. I have managed to start dragging myself out of bed earlier each day thanks to the Sleep Cycle app, but dedicate that extra 90 minutes to getting a head start on my work day rather than working up a sweat.
Time to get active
Enter the FitBit Flex – a $129 Bluetooth-enabled wristband designed to track your daily steps, exercise and sleep routine as well as manage your weight and diet. In the box you'll find two bands, catering for different sized wrists, along with a pill-sized FitBit tracker which slips into the band.
You charge the tracker using the supplied USB adaptor, with a full charge lasting around a week. You also get a tiny USB dongle for wirelessly syncing your FitBit data to your computer, but this isn't necessary if you sync the FitBit directly to an iOS, Android or Windows Phone device via Bluetooth 4.0 (Android device support is hit and miss).
In theory the FitBit is smart enough to distinguish walking from other activities, but I've watched it tick over a few steps while I've been typing, so it's obviously not foolproof. Rapidly tapping the band switches the FitBit into sleep mode, or else it can count your late-night tossing and turning as an occasional step. You have to remember to disable sleep mode in the morning, something you'd expect it to do automatically when you started walking around.
The FitBit Flex doesn't display the time, which feels odd if you're in the habit of wearing a wrist watch. I haven't worn one for 10 years, but I still found myself regularly glancing at the Flex to check the time. It only features a row of five lights to tell you how close you are to your daily goal, whether it's the number of steps taken, distance travelled, calories burned or active minutes.
To be honest, sometimes it felt like I was wearing a house arrest bracelet and some people might find a smart watch more appealing and less conspicuous. Alternatively you might look to the FitBit One, which is designed to clip onto your clothes.
Exercise
The FitBit automatically tracks your "active minutes" each day, but shuffling around the building isn't enough and it wants to see you stretch your legs. Even if you're constantly on your feet around the office it's easy to only rack up two or three so-called active minutes in a slow day – in my case the walk from the car to my favourite cafe and back, via the sushi shop.
If you find time to go for a serious walk then you can open the FitBit app and tell it you're exercising, or else manually log a stationary session such as time on a treadmill. For outdoor activity you've a choice of Walk, Run or Hike, which is pretty basic compared to dedicated exercise apps like RunKeeper but might suffice if you're not really the sporting type. You can also turn on voice cues to let you know how you're tracking, but there's no support for interval fitness training which tells you when to run and when to walk.
I found the step counter to be surprisingly accurate, only coming up six steps short over exactly a thousand paces, but I've heard others complain about accuracy and it could vary when you're wandering around during the day rather than marching along counting to one thousand under your breath. GPS tracking charts your exercise on a map and you can look back over your history.
Once again there isn't the same level of advanced functionality as RunKeeper, such as establishing a training routine and analysing your results over time – the kinds of features that might help some people stick with their exercise efforts. The $60 per year FitBit Premium services adds some of the functionality you might be looking for.
Sleep
Having already embraced the Sleep Cycle app on my iPhone, I could never switch to the FitBit Flex to track my sleep or wake me in the morning.
At night your brain drifts into deep sleep and then stirs every 90 minutes or so before dropping off again. Sleep Cycle tracks your movements – with the phone under the bottom sheet next to your pillow – in order to wake you when you're sleeping lightly. By default it allows a 30-minute window, so if you set it for 7am it could wake you as earlier as 6.30am.
Waking up early sounds like a terrible idea, but if you're woken at the top of a sleep cycle rather than the bottom you feel more refreshed. The Sleep Cycle app presents a detailed graph of how you slept and a sleep quality rating, which is interesting but probably not all that useful to most people.
The FitBit also tracks your movements as you sleep, but it doesn't monitor sleep cycles and in the morning it wakes you with a fixed alarm. You can schedule a daily alarm but you have to manually tell the app each night to track your sleep patterns. The result isn't a full graph, just a note of when you are stirred.
The FitBit vibrates violently to wake you, with a rather loud buzz. You can tap the band to snooze the alarm for another nine minutes which, if you're like me, can easily stretch into an hour. Sleep Cycle offers a more intelligent snooze – it gets shorter and shorter until you reach the actual alarm time when snooze is disabled. This way you can demand a few more minutes in bed with much less risk of sleeping in.
After a week with the FitBit I was slipping back into my old habits and I wouldn't abandon Sleep Cycle even if I did embrace the FitBit.
Diet and weight
If you're serious about tracking your diet and weight then you might find the FitBit is a bit of a lightweight.
For starters the FitBit's food database only covers the US, Germany, Spain, France and China. That said, a surprising number of items turn up when you search for them but you'll be unlikely to find everything in your pantry. The barcode scanner is useless even if that item is in the database.
If you can't find something in the database, such as your brand of bread, then you need to create a custom entry and enter all the details such a fat, sugar and sodium. This is a major hassle when you can find apps which are familiar with all the brands in Australian supermarkets, such as Australian Calorie Counter or the Weight Watchers app which also cover a lot of store-bought food such as Bakers Delight. If the burden/shame of tracking your diet is already getting you down, the hassle of manually entering the minute details of some items might be the last straw.
You can create a basic food plan by entering your goal weight and calculating calories in versus calories out, but you won't get any advice when it comes to meal planning. Your FitBit can also talk to FitBit's Aria wi-fi-enabled bathroom scales, although they'll set you back another $169. Once again, the $60 per year FitBit Premium services adds some analysis and advice tools.
Of course there's nothing that says you must use these diet and weight features, but the fewer FitBit features you use the harder it becomes to justify the hassle and expense compared to other health and fitness options – for example putting the money towards running shoes, a treadmill or a new bike.
Social
The ability to post results to Facebook and Twitter, as well as form groups and compete against friends, is what will encourage some people to stick with the FitBit. This comes down to personal preference – I have no interest in sharing my habits or unlocking achievements and to be honest I get a bit sick of seeing other people's automated fitness and sleep posts on social media. But if that's what it takes to get them up from their desks and moving around then I guess it's a good thing.
So is it worth it?
Before you hand over your money you need to ask yourself what you're trying to achieve and therefore what you need from a fitness tracker. The FitBit Flex can't drag you out the door, make you exercise and force you to lose weight. But it can make you more conscious of your inactivity and encourage you in your efforts to do something about it.
The FitBit really is a jack-of-all-trades fitness device but its core competency is as a pedometer, a feature which is now built into some smartphones. If, like me, you don't actually care how many steps you take each day then the FitBit loses some of its appeal.
Of course the point of the FitBit is to cajole you into caring how many steps you take, even if you don't care about the exact number. You might simply aim to walk further each day or get competitive with friends – which could be the trick to exercise for some social media-savvy layabouts. It's all about mind games – the FitBit might be the incentive you need to get started or stick with it, but there are plenty of low-tech ways to get in shape if you have the desire and willpower. If you truly don't give a stuff about your fitness then a FitBit alone is unlikely to change that.
Once you get beyond counting steps into a serious exercise routine, sleep monitoring and diet management you'll find that there are better standalone apps to cater for these needs. Personally I'd rather stick with Sleep Cycle and RunKeeper than wear a FitBit all day, every day. It might be exactly what you need to get you off your backside, but think carefully and consider your wider options before strapping the FitBit Flex to your wrist.