Last decades teachings in four charts
One of the biggest drivers of wealth in Australia of the past 10 years have been the property market.
However, as this chart shows, it's not the only asset class that has created wealth. On a total return basis, equities are neck and neck with property.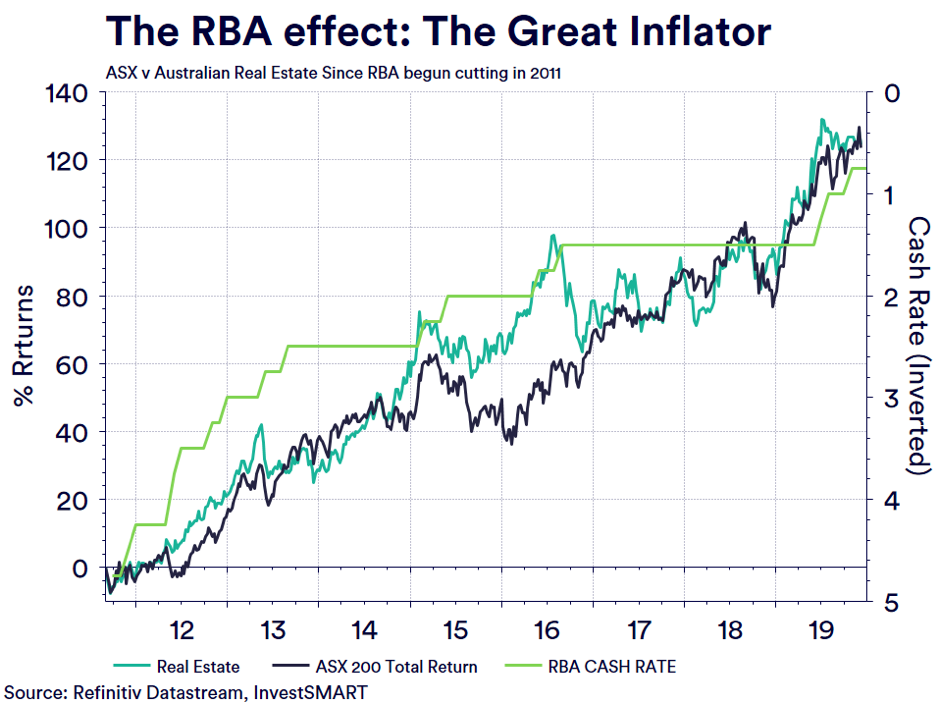 The chart also illustrates the effect the RBA has had on the property and equity market. As the Board cut rates from 4.75% in October 2011 to the current rate of 0.75%, it has inflated the core investment assets of Australian investors.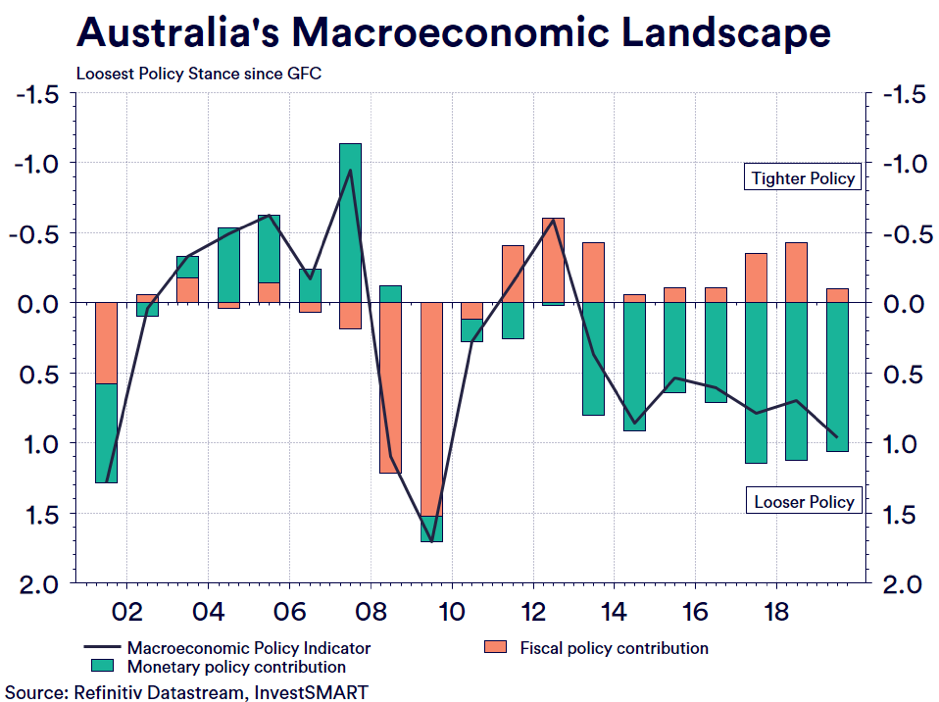 The RBA has been doing all the 'lifting' around asset prices. It has its 'loosest' policy stance in its history. Loose means policies designed to stimulate the economy and create inflation. This loose policy stance now sees the overall public policy stance of the country (including government policy) at its loosest level since the peak of the Global Financial Crisis (GFC).
However, in Australia, cash and equity investors like their returns in not just capital returns but also in 'cash parcels', whether its Term Deposit (TD) holders or Equity investors, where dividends have been the aim of the game and Australian securities have obliged.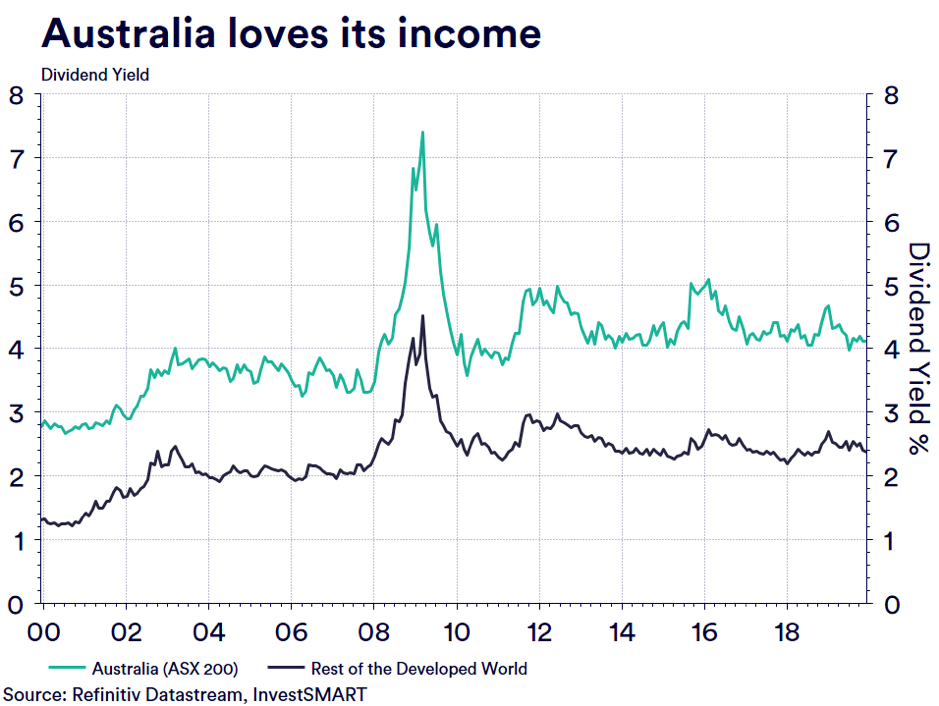 That 'gap' between the yield of the ASX and the rest of the developed world won't close anytime soon. Your dividends will keep coming. But why we illustrate this is, as the cash rate has fallen, so too has the yield on offer from TD's, they are now at record all-time lows and well below the yield in the ASX.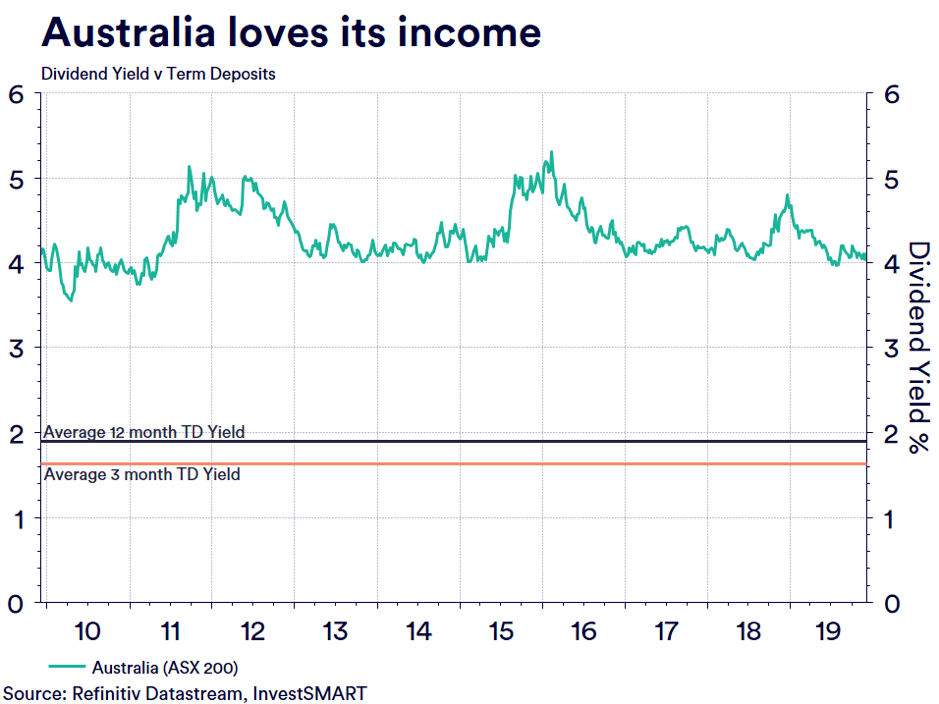 Looking to 2020 and beyond, the first thing to point to is the fact the RBA is expected to cut rates further; once in the first quarter, with the possibility of a second one in the third quarter of 2020.

This will further impact TD holders. It will likely positively impact property and equity investors. The difference between investment return is causing TD and cash holders to leave cash behind and move into these other asset classes.
So, if you are thinking about your investments as we start a new decade, the charts from the past decade show that as the RBA cash rate falls, equity and property will rise, and more and more investors are moving this way.
Click here to view the InvestSMART Capped Fee portfolios.