Flagship smartphones might grab the headlines but not everyone wants to spend big bucks on a new smartphone. According to IDC, the majority of smartphone sales are still driven by the budget market with almost 60 per cent of all Android smartphone shipments worldwide consisting of sub-$US200 handsets.
You only need to look at the rapid rise of Chinese players like Huawei, Lenovo, Oppo and ZTE who have been steadily eroding the market share of big name brands like Apple and Samsung with low cost alternatives.
Until recently, low cost has equaled poor quality in the smartphone space. However, as manufacturers continue to push the envelope in the premium end of the market, the trickle-down effect of technology has resulted in better quality smartphones at the low end.
With that in mind, here are our picks for the best smartphones you can buy right now for under $400.
Note: We have excluded smartphones that are unavailable for purchase from Australia such as the excellent OnePlus One
Nokia Lumia 635/636 - $179
Microsoft might be struggling to find a way to attract consumers to its high-end smartphones, but the tech giant has had a better time of it at the lower-end with the entry-level Lumia 520 becoming the biggest selling Windows device in the company's history.
The Lumia 635 (Telstra model)/Lumia 636 (Optus model) delivers a number of improvements over its predecessor including a larger 4.5-inch display, 8GB of internal storage (expandable to 128GB with a microSD card), quad core processor, 4G/LTE support and ships with Windows 8.1 all for the rock bottom price of $179.
What's more, the Lumia 635/636 is surprisingly well built for its price with a colourful polycarbonate body in addition to a scratch and shatter proof Gorilla Glass 3 emblazoned on the front of the display.
Despite a tiny 512MB of RAM onboard, the Lumia hums along with very few performance hiccups. The battery life is also excellent and should easily get you through two days of moderate use.
Admittedly, the lowly 854x480 resolution display can be a sore spot when viewing text heavy websites and the lack of a front-facing camera is likely to be an issue for regular video callers and selfie addicts. However, those in the market for a reliable budget smartphone or even a cheap iPod replacement will find little to complain about with the Lumia 635/636.
Moto G 4G (1st gen) or Moto G (2nd-gen) - $269
Motorola has been making waves in the budget market with the Moto G and Moto E line offering plenty of bang for the buck.
The new Moto G takes it up a notch with a larger 5-inch 720p HD display, front firing stereo speakers, 8MP camera, all day battery, customisable back plates and buttery smooth performance that belies the spec sheet.
The 2nd generation Moto G isn't a huge leap from the original with the same 1.2GHz Snapdragon 400 quad-core processor, 1GB of RAM and 8GB of internal storage (expandable via microSD). Unlike its predecessor, however, 4G support is curiously absent and in its place is a dual-sim card slot.
For this reason we have included both the original Moto G and the new version as they still offer the best Android smartphone experience for under $300. Smartphone users who require fast data connections while on the road will want to jump on the original Moto G while regular jet-setters will want to spring for the dual-sim only version.
Motorola has implemented some smarts to the dual sim function as well with what it calls 'intelligent calling' that learns from your calling patterns to determine the best sim for an outgoing call.
It's also worth noting that the Moto G is one of the few smartphones on the market that runs the latest version of Android - 5.0 Lollipop.
Huawei Ascend G6 - $299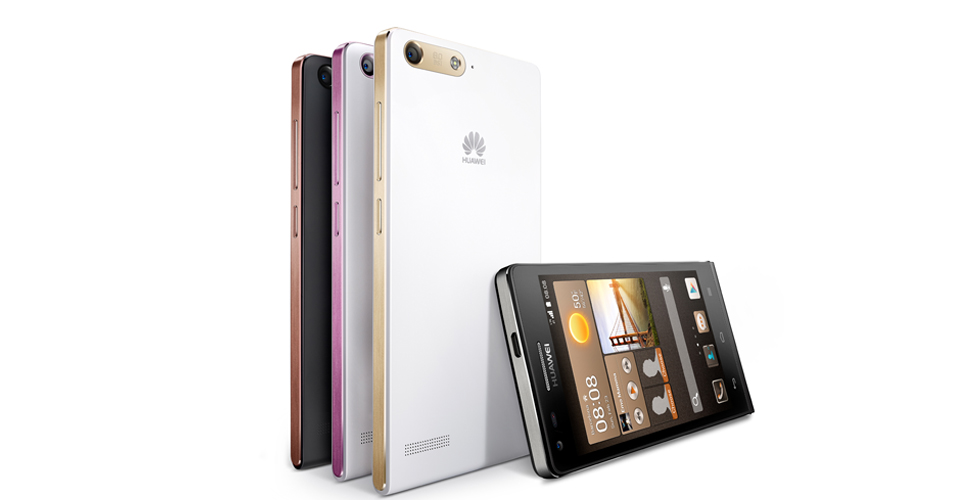 Huawei has jumped to third place in the smartphone market thanks to strong sales of its low cost range so it should come as no surprise to find the Chinese telecommunications giant on this list.
The Ascend G6 offers a performance package that punches well above its weight, wrapped up in a sleek and stylish package that comes in at only 7.9mm thick and tips the scales at 115 grams, making it lighter than even the iPhone 5s.
The G6 offers an excellent Android experience for the money that is both easy to use and snappy under the finger. Our only issue with the software experience is that it is still running Android 4.3 Jelly Bean but Huawei says that a 4.4 KitKat update is coming 'very soon'.
The specs are similar to the Moto G with 4G connectivity, 1.2GHz Snapdragon quad core processor and 1GB of RAM. Internal storage is lacking with only 4GB but this limitation can be overcome by throwing in a microSD card slot.
While the 4.5-inch 960x540 resolution display might not be as sharp as the 720p equipped displays of the competition, it's serviceable for most day-to-day tasks and also boasts excellent viewing angles. The G6 sports some decent optics with an 8 megapixel rear shooter and a 5 megapixel front facing camera with a wide angle lens, which makes it double the resolution of most other handsets.
It also ups other budget offerings and some high-end handsets with support for 4G LTE Cat4 for super-fast 150Mbps download and 50Mbps upload speeds on supported carriers.
Google Nexus 5 - $399
Google turned the industry on its head when it introduced the Nexus 5 - a flagship smartphone with top-tier specifications and features for a budget price tag. Even a year after release, the Nexus 5 still stands as the best performing Android smartphone for under $400.
Under the hood is a quad-core 2.3GHz Qualcomm Snapdragon 800 processor, 2GB of RAM, a 5-inch 1080p display protected by Gorilla Glass 3, 8-megapixel camera with Optical Image Stabilisation, 16GB of internal storage and built-in wireless charging.
On the software front, the Nexus 5 runs Android in its purest form and as Google intended it with no manufacturer or carrier bloat slowing it down. This also means that the handset receives the latest version of Android as soon as it's released directly from Google.
The achilles heel of the Nexus 5 is its battery life. The sharp 5-inch 1080p display, coupled with the battery guzzling Snapdragon 800 processor and a 2,300mAh power supply leads to a middling runtime that will require a charge at least everyday.
While Google chose to tackle the premium end of the market with the recently released Nexus 6, last year's Nexus 5 has yet to be beat in the low-mid range segment.
*Prices correct at the time of publishing