Stephen Mayne
ESG Columnist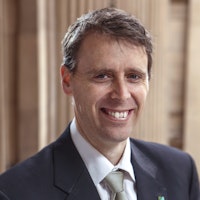 Stephen Mayne is a Walkley Award-winning business journalist and Australia's best known shareholder activist who has asked questions at more than 500 AGMs and claims to own the world's biggest small share portfolio: 500 holdings worth less than $30,000.
He did 9 years with the mainstream newspapers (The Herald Sun, The Age, The Daily Telegraph and The Australian Financial Review), 18 months working for Jeff Kennett and then founded online newsletter Crikey.com in 2000. He's also a former local government councillor and served two stints on the board of the Australian Shareholders' Association.
Stephen campaigns broadly for transparency, good governance and accountability across the media, business and political sectors and in 2021 will be writing about ESG issues each fortnight for Eureka Report.