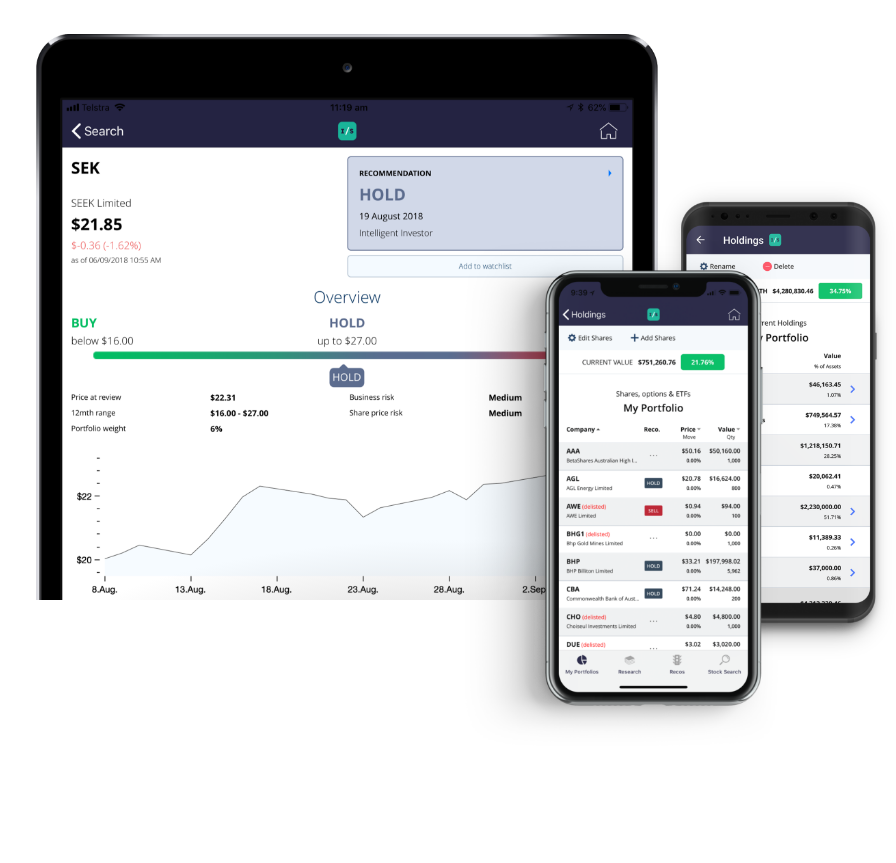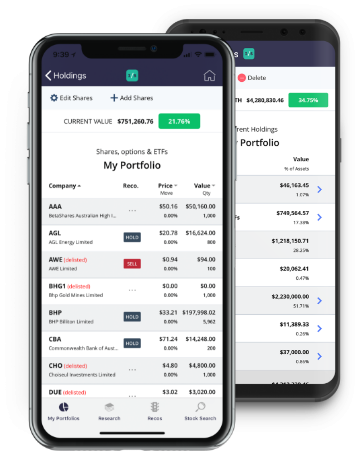 Track and manage
your portfolio on the go
Stay up-to-date with the latest news, research and recommendations relevant to your portfolio. Available on iPhone, iPad and Android devices.
Investing made easy
A simple way to monitor your investments in one easy place
Track your portfolio
Monitor the performance of your portfolio anywhere and at any time.
Instant notifications
Receive instant notifications whenever we publish a new recommendation.
Announcements and insights
View the latest ASX announcements and see which directors are buying and selling their own shares.
Never miss an opportunity
Designed to help you make quick and well informed investment decisions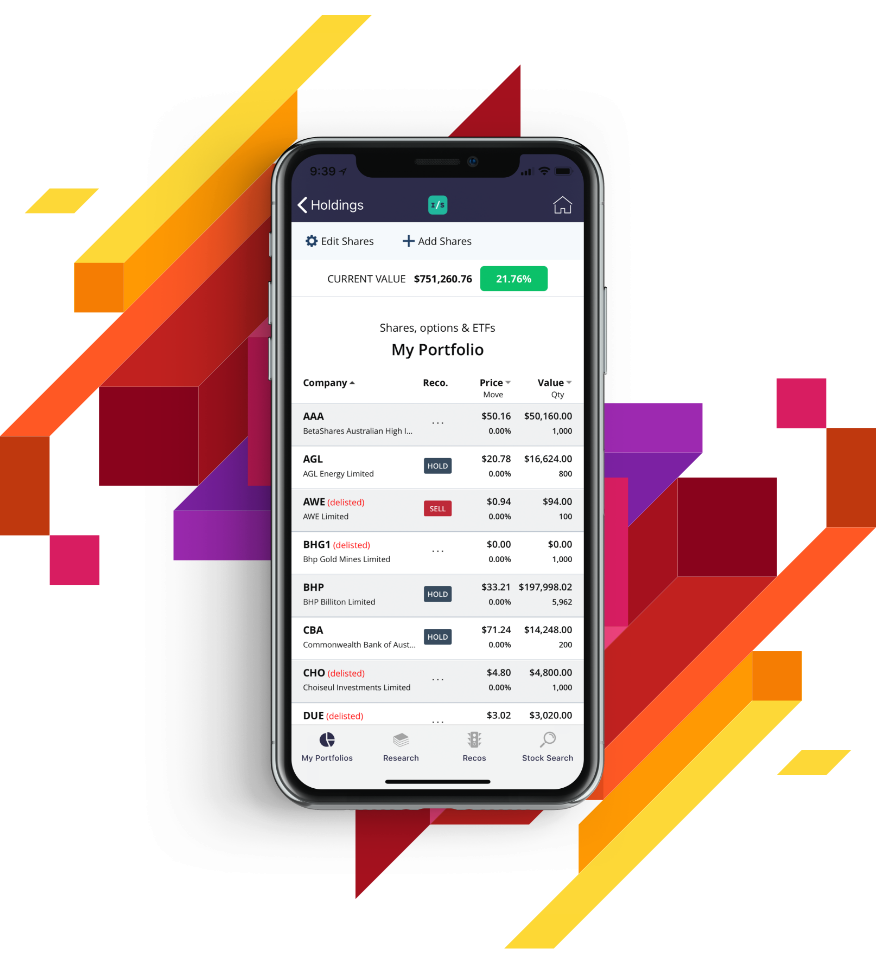 Research
Never miss a trick, use the research section to see what Intelligent Investor's market-beating analysts are currently covering.
Recommendations
Get instant access to our Buy, Hold and Sell recommendations. Learn which of the big blue chips to avoid (you might be surprised!).
Watchlists
Set up your own watchlists to help you keep a close eye on companies that you're interested in.
Stock Search
Search by stock code and within moments you'll have everything you need to know about that company.
Available on iOS and Android
Download Australia's #1 investment app for free on the App Store and Google Play
Australia's #1 Research App based on the number of research & advice articles provided by InvestSMART Group and its related entities via website and app. Apple and the Apple logo are trademarks of Apple Inc., registered in the U.S. and other countries. App Store is a service mark of Apple Inc., registered in the U.S. and other countries. Google Play and the Google Play logo are trademarks of Google LLC.