Our Team
Meet the people behind our investment portfolios
Our investment committee
The primary role of our Committee is to oversee the general management of our investment products - including the development of new products and ongoing monitoring of the Company's investments and its strategies.
Paul Clitheroe, AM

Chairman

AM, B.A. (UNSW), SNF Fin, CFP

Paul Clitheroe, AM AM, B.A. (UNSW), SNF Fin, CFP

Chairman

Paul has 37 years of investment experience and is regarded one of Australia's leading "money" experts. From 1993 to 2002, Paul hosted the popular Channel 9 program Money and now currently writes for newspapers across Australia, is a frequent guest expert on Australia's major television networks and radio.

Paul is Chairman of The Australian Government Financial Literacy Board and Money Magazine. He also holds the Chair of Financial Literacy at Macquarie University.

Ron Hodge

Managing Director

B.Com B.Econ SF FIN MSc. Info Tech GAICD

Ron Hodge B.Com B.Econ SF FIN MSc. Info Tech GAICD

Managing Director

Ron has worked in financial services for over 25 years, including UBS in Singapore and Bell Commodities in Sydney and founded InvestSMART in 1999. Ron holds a Masters degree in Computer Science, Bachelor Degrees in Commerce and Economics, a Graduate Diploma in Applied Finance and Investments and is a Graduate of the Australian Institute of Company Directors.

Alastair Davidson

Head of Funds Management

B Ec (Hons), CA

Alastair Davidson B Ec (Hons), CA

Head of Funds Management

Alastair has held executive positions in the banking and financial services industry for over 27 years in the UK, USA and Australia. Prior to joining InvestSMART in 2014, he held Director positions with Aurora Funds Limited, Challenger and Salomon Smith Barney. Alastair has an Honours degree in Economics from the University of St Andrews and is currently the Treasurer of the Centenary Institute of Medical Research, Chairman of the Investment Committee of the Centenary Institute Endowment Fund and member of the Institute of Chartered Accountants in Scotland.
Meet our investment management team
The individual security selection, weightings and asset allocations of our investment portfolios are managed by:
Evan Lucas

Chief Market Strategist

M.Fin Dip. FS (FP)

Evan Lucas M.Fin Dip. FS (FP)

Chief Market Strategist

Evan has been investing and researching global markets for over a decade. After getting his Masters in Finance from Flinders University, Evan headed to Amsterdam with ABN Amro before moving to the Royal Bank of Scotland. He returned to Australia with RBSMorgans where he developed his top down approach.

Nathan Bell

Senior Portfolio Manager

CFA B.Econ Grad Dip Fin

Nathan Bell CFA B.Econ Grad Dip Fin

Senior Portfolio Manager

Nathan has over 20 years' investment experience, which includes previous roles at Deutsche Bank and Peters Macgregor. Nathan contributes regularly to the financial press and regularly appears on Sky Business. He graduated from Flinders University with a Bachelor of Economics and subsequently completed a Graduate Diploma of Applied Investment and Management. Nathan is a CFA Charterholder.

Alex Hughes

Portfolio Manager

CFA B.Com Fin Int Bus

Alex Hughes CFA B.Com Fin Int Bus

Portfolio Manager

Alex joined the team in July 2016 to provide dedicated research on small capitalisation companies (small caps). Alex has over 8 years successfully managing private portfolios, and prior to joining the team, held various roles in funds management and international research. Alex is a Chartered Financial Analyst (CFA) charterholder and holds a degree in Finance and International Business from Griffith University.
Meet our analyst team
Headed up by James Carlisle, Head of Research, our team has a proven track record of identifying undervalued, quality businesses for your portfolio.
James Carlisle
Head of Research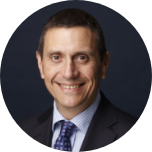 Gaurav Sodhi
Deputy Head of Research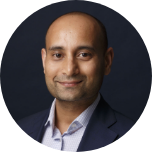 John Addis
Editor-in-Chief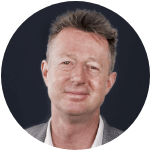 Graham Witcomb
Senior Analyst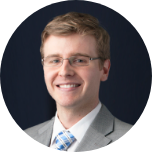 Rakesh Tummala
Senior Analyst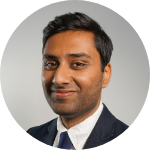 James Greenhalgh
Senior Analyst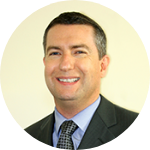 Mickey Mordech
Analyst