Expression of Interest
InvestSMART Ethical Share Fund (Managed Fund) (ASX:INES)
A simple, cost-effective way to access ethical investments without the usual high fees.
We're about to launch the InvestSMART Ethical Share Fund under the ASX code: INES.
The InvestSMART Ethical Share Fund is an Active ETF designed for investors seeking a diversified selection of Australian companies that produce growing, sustainable profits at low risk of interruption from the increasing threats associated with Environmental, Social and Governance (ESG) factors.

The Fund will invest in undervalued companies with strong long-term capital growth prospects based on the Intelligent Investor's value investing research process. Making more than 500 Buy recommendations since 2001 with an average outperformance of 5.2% a year relative to the ASX 200 (see our verified 2018 performance report).
Best of all, it has lower fees than other active fund managers – just 0.97% p.a with no performance fee.
Register your interest
Receive timely updates about this new opportunity as they become available
| | |
| --- | --- |
| OFFER DETAILS AND PROPOSED TIMELINE | |
| Initial offer opens | Monday, 29 April 2019 |
| Initial offer closes | Friday, 31 May 2019 |
| Expected listing date | Wednesday, 12 June 2019 |
| Application price | $2.50 per unit |
| Minimum application amount | $2,500 (1,000 units) |
Hear from Portfolio Manager, Nathan Bell
Nathan explains why we're launching an Ethical Fund, his investment process and the Fund's structure. Watch the video to find out more about the InvestSMART Ethical Share Fund (Managed Fund)

Find out more about the Fund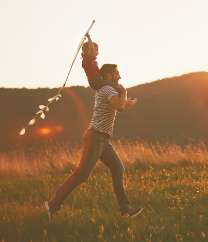 Webinar: The Risks and Rewards of ESG Focused Investing
Join Nathan Bell at 11:00am on Monday, 15th April to hear more about ESG focused investing.
Register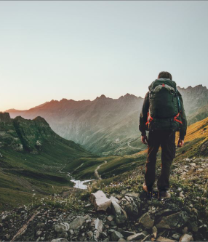 Why we're looking to launch an Ethical Fund
Portfolio Manager, Nathan Bell explains what ethical investing actually means and why it pays off.
Read More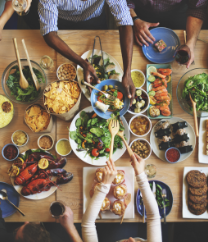 Ethical investing doesn't mean a lack of choice
Portfolio Manager, Nathan Bell explains why the portfolio won't be starved of good investment ideas.
Read More

Meet the people behind your investments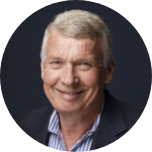 Ron Hodge
Managing Director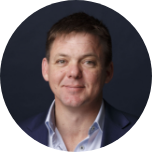 Alan Kohler
Editor-in-Chief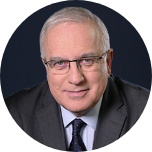 Alastair Davidson
Head of Funds Management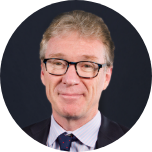 Nathan Bell
Portfolio Manager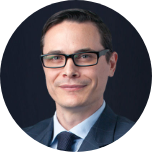 InvestSMART, in its capacity as Responsible Entity, has applied for trading on ASX Trade under AQUA Rules for the InvestSMART Ethical Share Fund (Managed Fund) through the ASX code: INES. InvestSMART cannot guarantee that the ASX will proceed with the listing of this fund. If ASX approval is granted, InvestSMART, in its discretion, may choose not to proceed with the listing of INES during the initial offer. Before deciding to make an investment, please ensure that you read the Product Disclosure Statement to decide if this investment is suitable for your circumstances.
FAQs
Still deciding if InvestSMART is right for you? These frequently asked questions may help.
View more FAQs
How does the InvestSMART Ethical Share Fund (Managed Fund) (ASX: INES) handle franking credits? Will it retain them or pay them through, and what sort of percentage franking can investors expect?
InvestSMART is required to pay out any income plus franking in the financial year it is earned. The Fund is expected to pay two distributions each year – in February for the December half year and in July for June half year. We will advise franking details with each distribution and provide a tax statement at the conclusion of the Financial Year. InvestSMART expects that distributions of income will be 80-100% franked.
Will the InvestSMART Ethical Share Fund (Managed Fund) (ASX: INES) list at $2.50 initially?
Yes. INES will come on to the market at $2.50. InvestSMART will cover all associated listing costs.
Why will the InvestSMART Ethical Share Fund (Managed Fund) (ASX: INES) not trade at a discount to NTA (Net Tangible Assets)?
We expect the fund to trade at NAV (Net Asset Value), e.g. if the NAV of the fund is $2.60, we expect to see the bid price at $2.595 and the offer price at $2.605 on the ASX. As the issuer of the fund, InvestSMART will make sure that the ASX prices accurately reflect the NAV. We will also publish on our website an "indicative" NAV throughout the trading day that will estimate the NAV every 15 seconds.
When will the distribution be paid and what is it made up of?
The distribution will be twice a year after the end of financial year and calendar year. The distribution is made up of all income received by the Fund. This includes dividends paid, interest earned on cash and realised capital gains.